StormBrixx® SD
StormBrixx® SD is ACO's standard duty plastic geocellular surface water management system. It consists of a single, recyclable, polypropylene body that can be assembled in a variety of ways to form an open bonded structure.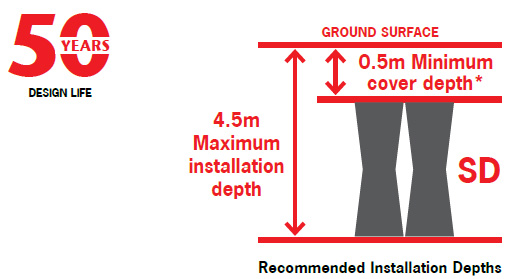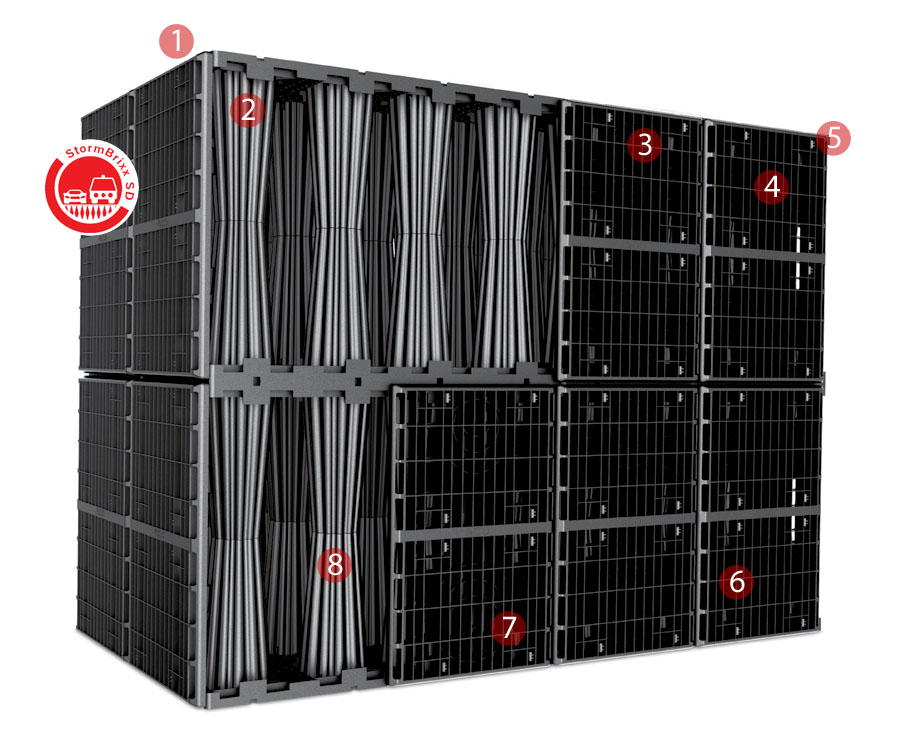 3 Half bodies per cubic metre
Functional design combined with an intelligent snap-lock system make for easy handling and rapid installation
High void ratio of 97% of total volume available for storage
Height of 1 layer: 914mm or 490mm for 1/2 layer
Min. cover depth (see image above):
0.5m – landscaped
0.6m – car park
Side panels are used on the outer walls of the structure to enable geotextiles and geomembranes to be installed
Recyclable polypropylene material provides a robust and corrosion-resistant basis for a longlasting stormwater management system
Small openings at the base of the pillars allow water to fill and drain. This allows the pillars to form part of the storage volume
StormBrixx® SD parts list
For information on Geomembranes and Geotextiles, click here.
Visit ACO's Project Support page for a layout and a bill of materials.