Standard duty and heavy duty stormwater detention and retention system
ACO Stormbrixx® SD & HD

Modular stormwater system that can meet any storage requirements
Modular

Made from recycled material able to be transported economically with minimum carbon footprint
Sustainable

Patended brick bonding and cross bonding features for a long life installation
Structural integrity

You got a question? Ask ACO how we can assist you

askACO. Your digital ACO world

StormBrixx is the strongest underground plastic, modular geocellular system available to aid the hydrological cycle.
Detention & Infiltration
Stormwater management
ACO StormBrixx® is a unique and patented plastic geocellular stormwater management system designed for surface water infiltration and storage.
Its versatility allows it to be used in applications across all construction environments as a standalone solution or as part of a Water Sensitive Urban Design (WSUD) scheme.
The range includes:
System benefits
Brick bonded and cross bonding connection for optimal stability

Sediment bay and silt trap options for silt management

Maintenance access and 3D inspection access to tank interior

Environmentally efficient solution, minimising carbon emissions in manufacture, transportation and on-site assembly

High void ratio minimises excavation volume

Fully certified performance

Manufactured from recyclable polypropylene

Suitable for all industrial, commercial and residential applications
Typical applications
Sustainable surface water management is becoming an integral part of most major planning applications. Consideration should be given to management of both quantity and quality of water discharged off-site, along with ongoing maintainability.
ACO StormBrixx® is typically used for:
Car parks
Educational facilities
Housing developments
WSUD schemes

Advanced geocellular stormwater management
ACO StormBrixx® is a system consisting of a single, recyclable, polypropylene body that can be assembled in a variety of ways to form an open bonded structure.
Plastic geocellular systems are a widely accepted method of storing stormwater but a drawback of these systems is the lack of accessibility for maintenance.
ACO StormBrixx® was developed to address accessibility issues and to enable easy maintenance. The system provides 3-dimensional access for inspection and maintenance while retaining its structural integrity under load.
About ACO New Zealand
ACO Limited NZ is part of the ACO Group, a multinational company specializing in products for the construction and building industries. ACO introduced the concept of modular Polymer Concrete surface drainage systems to New Zealand over 25 years ago. Today ACO Limited in New Zealand is a sales and marketing company with access to ACO's global strong manufacturing bases. Established in 2012, ACO uses a variety of materials for its extensive range of surface water drainage, utility enclosure, building drainage and residential products. To read more, click here.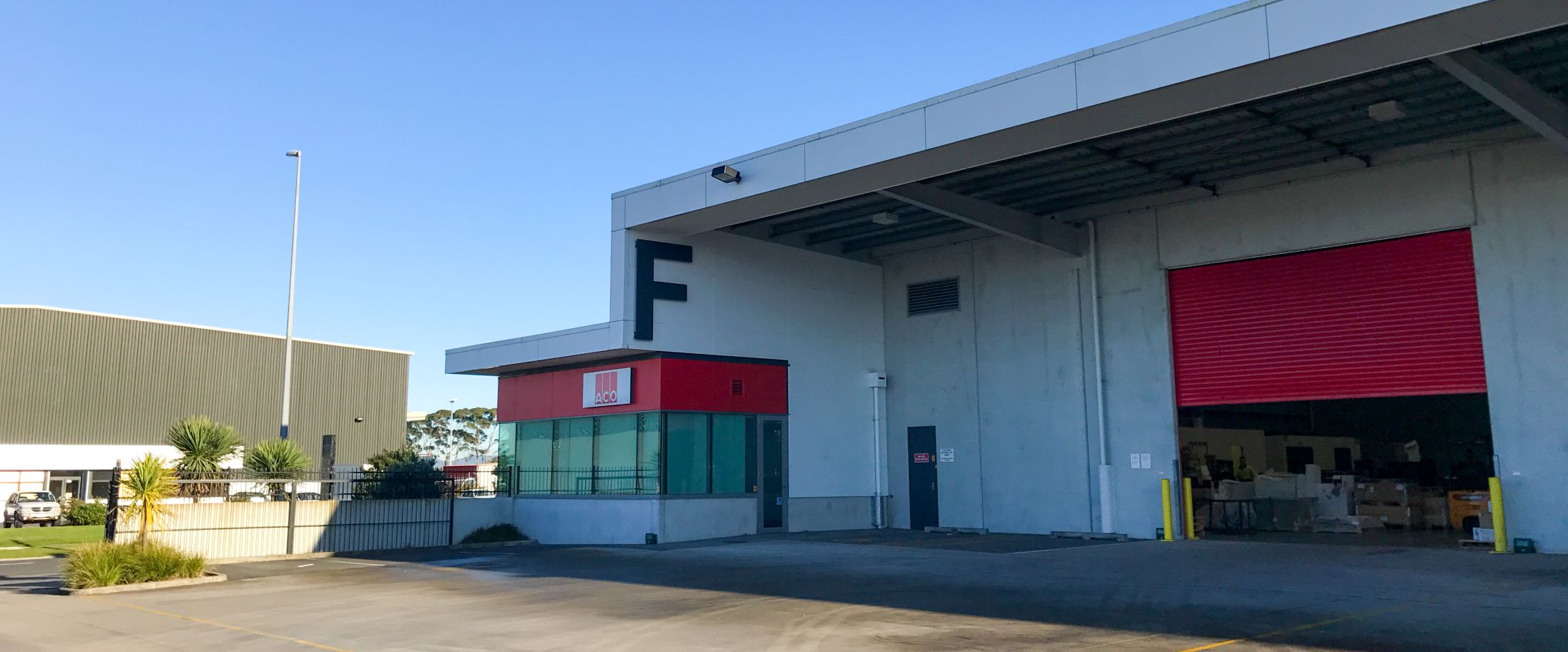 ACO. creating the future of drainage
ACO is a global leader in water management, with products to collect, clean, hold and release water; addressing all phases of the water cycle and supporting water sensitive urban design. ACO offers a range of products for drainage and other services both outside and within the building envelope. To read more, click here.